Fushion360, Adobe Illustrator, Sketch | Individual Work + Group Research
Course | Designing for Complex Product Systems 
Instructors | Eric Anderson

The Snacking on the Go is a proposed product for students snacking on the go.  This was part of a research project that focused on identifying problems with the eating on the go experience with university students.  The final form aligns with Whirlpool's branding.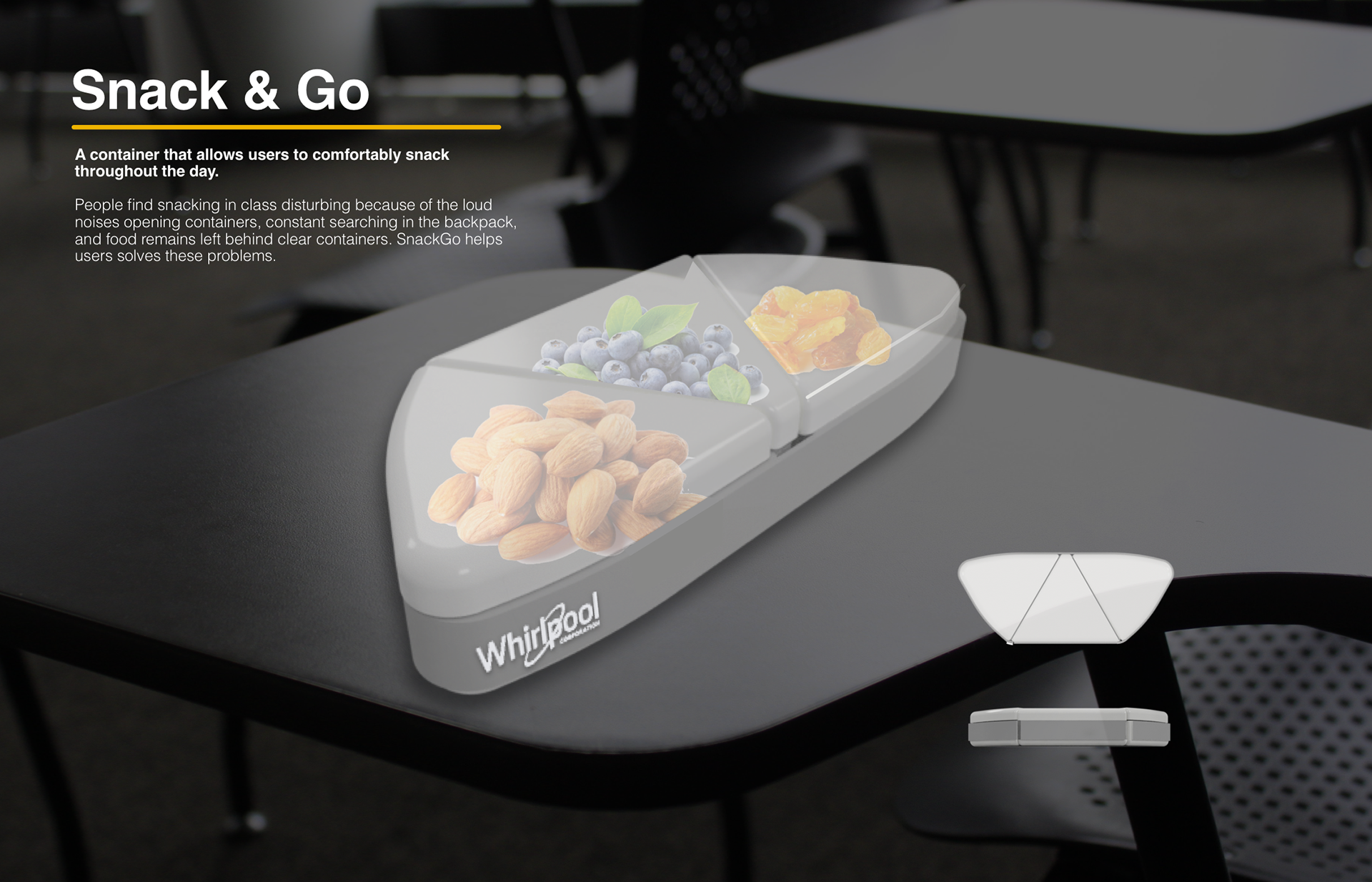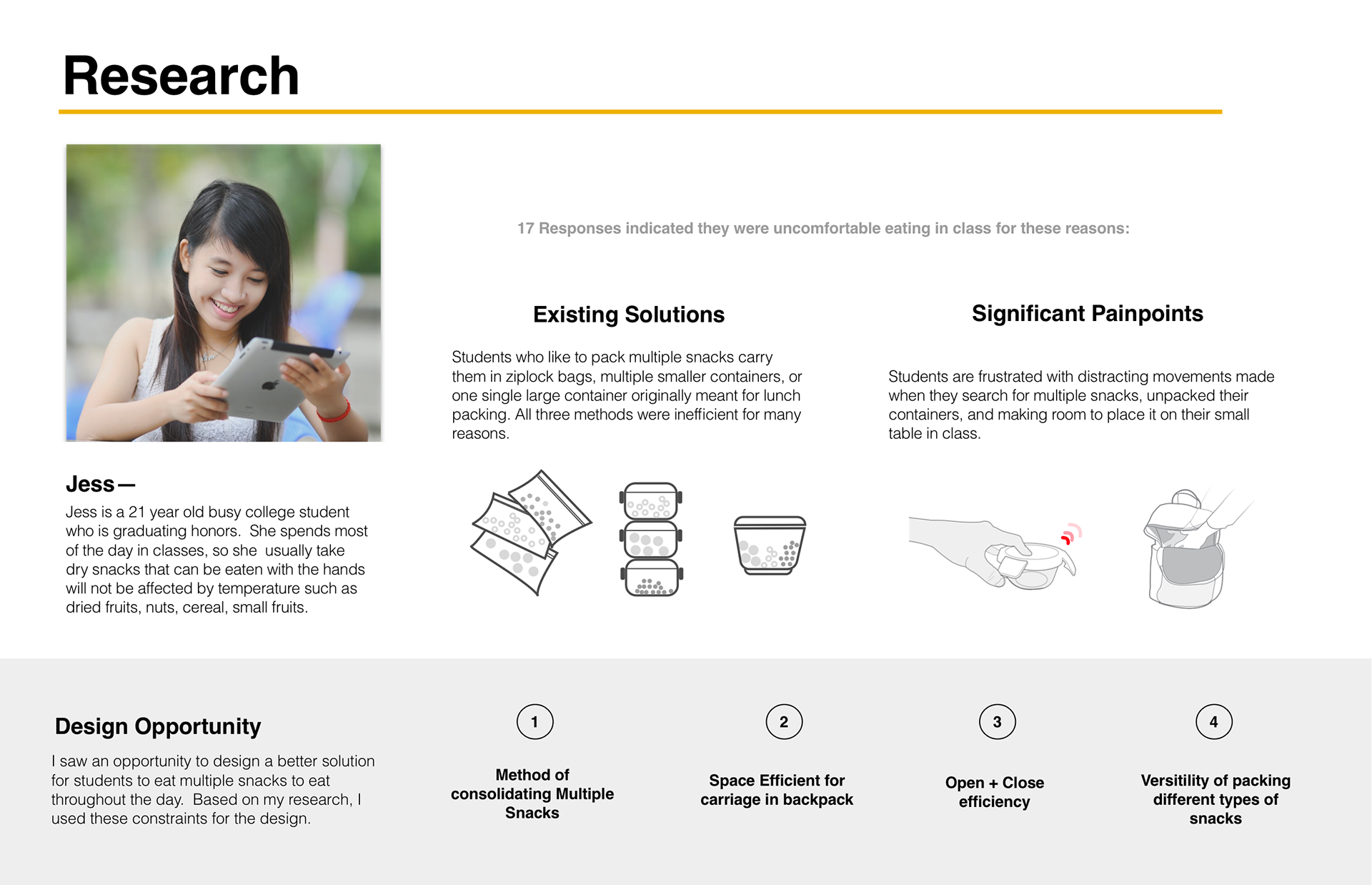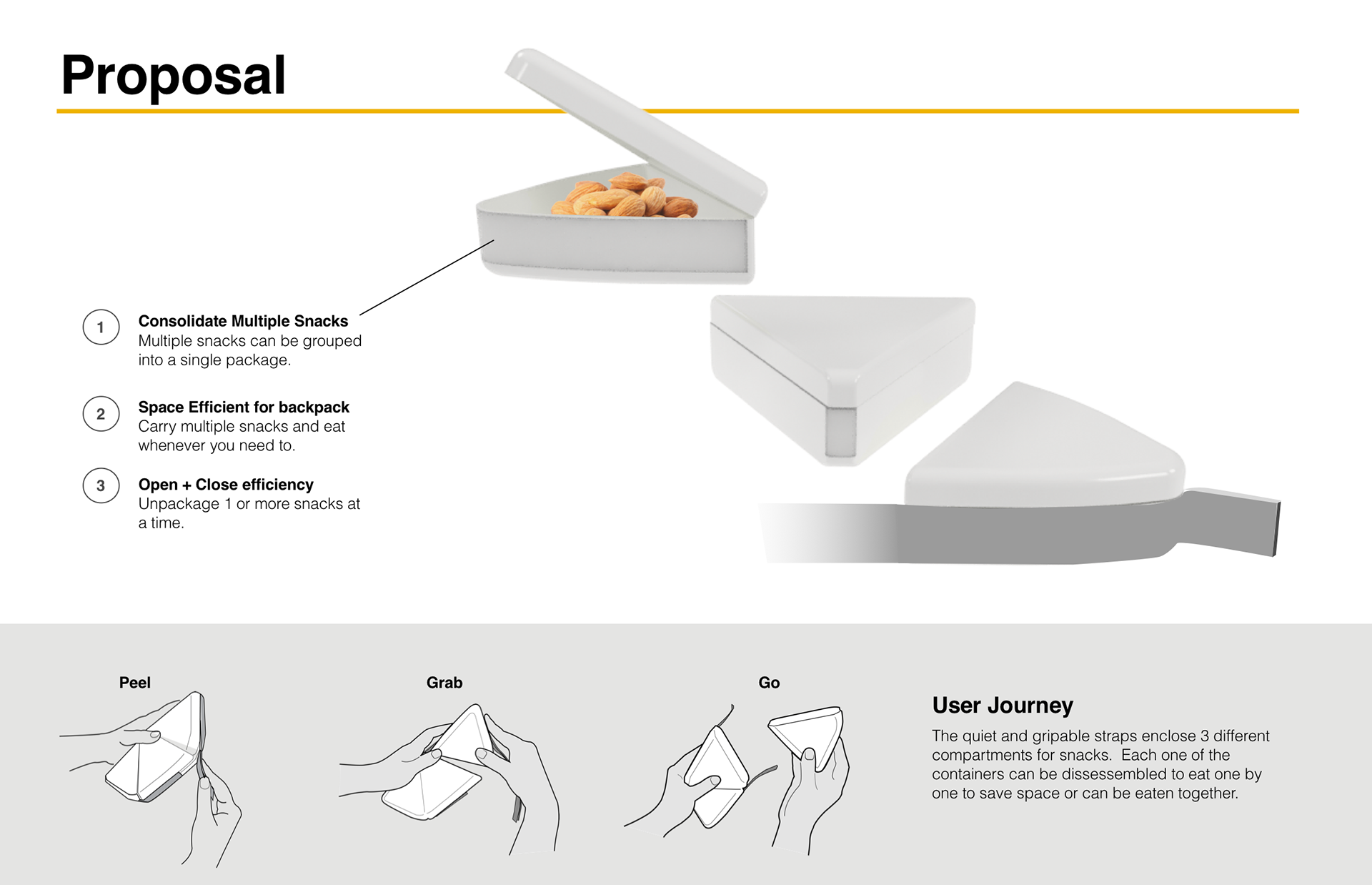 Crest: Integrated Classroom Media
Adobe Illustrator File | Collaboration with Jenny Hu and Gautam Bose
Course |  How People Work
Instructors | Bruce Hannington
Crest is a graphic representation of a project system redesign. This was part of a research project (See more here) that focused on identifying the existing problems of projection systems in lecture halls within CMU.   Our conducted research methods and intervention are displayed.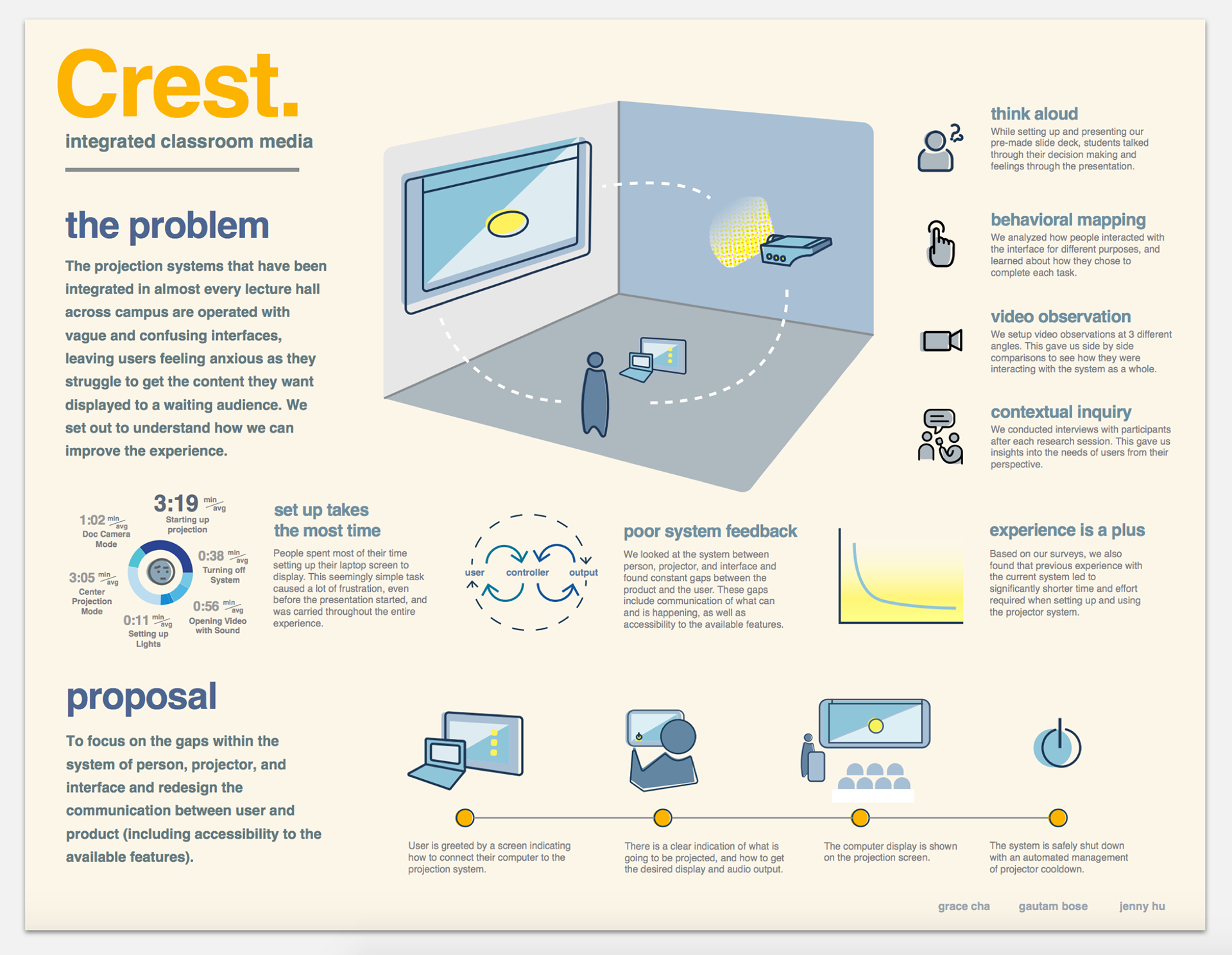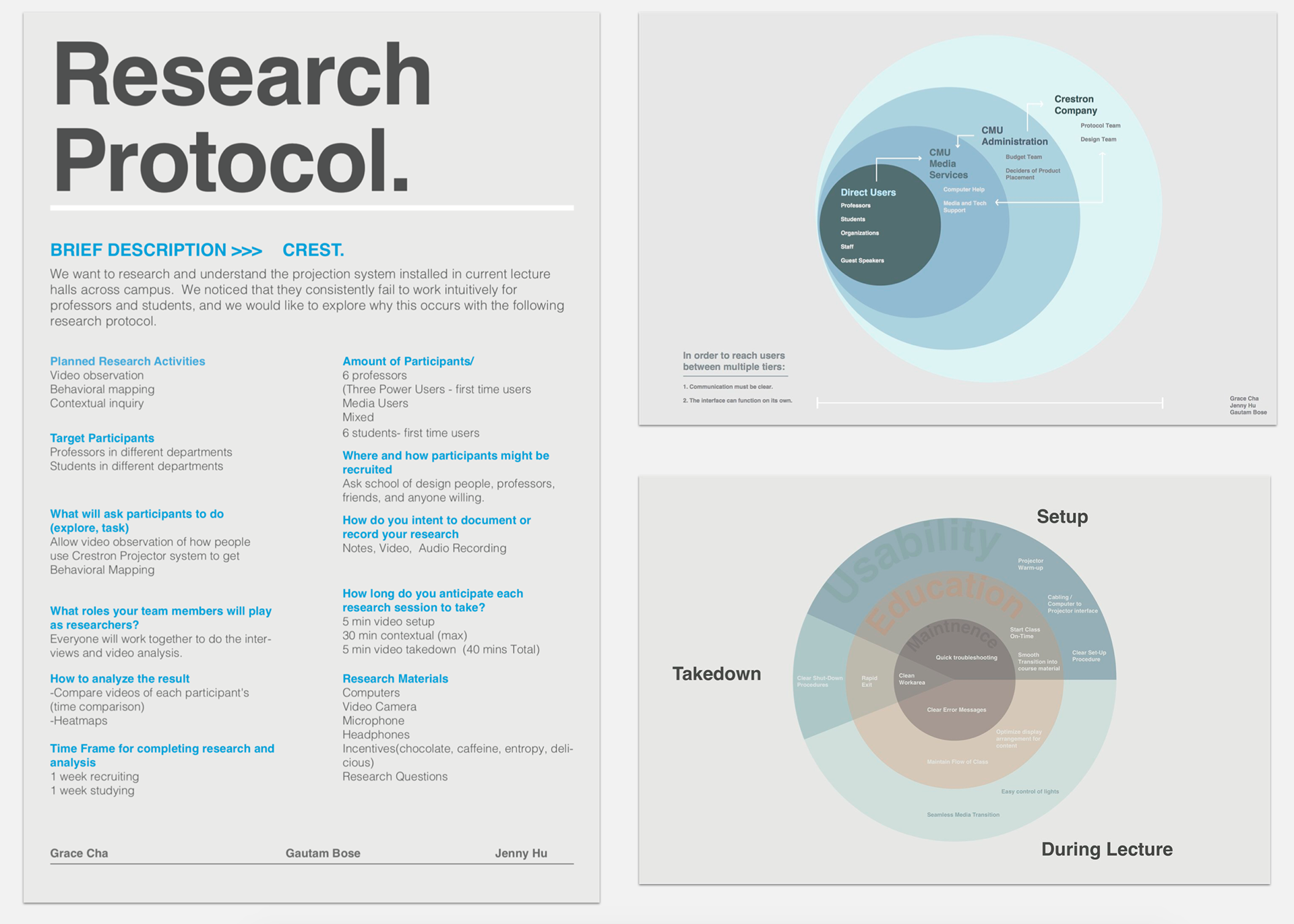 Seek: A Message to My Future Self
Adobe Photoshop File | Individual Work
Course | Advanced Digital Imaging 
Instructors | Dylan Vitone
Seek is part of communicating a narrative to my future self. "Seek, and you will find" is an encouragement message that explores the use of tones, colors, and simple shapes to espouse hope.