*This page is going under construction--please check back for more!*
For design sprint project, we constructed shoe-try on experience to inform users more about the item through the use of various 3D and AR methods.   

I was responsible for the design of the service as well as the design of the UI. 
This was an personally motivated 7 hour design hackathon. 
The final deliverables were a demo and wireframes. 



Problem Space
Reflecting on the 
recent news
 on online sneaker shopping, my partner and I began questioning if it was worth reconsidering the purchasing interaction to evolve into a more informed experience. With the 
recent arrival
 of AR SDKs, we wanted to try to prototype and experiment with this extremely nascent tool. 
Research
From our personal experiences and those of the people around us, we care not only how certain shoes fit, but also how they look as part of our personal expression of fashion. Just by hashtagging #newshoes on instagram, there are hundreds of people showing off their new purchases. Shoes are a universal accessory for both men and women.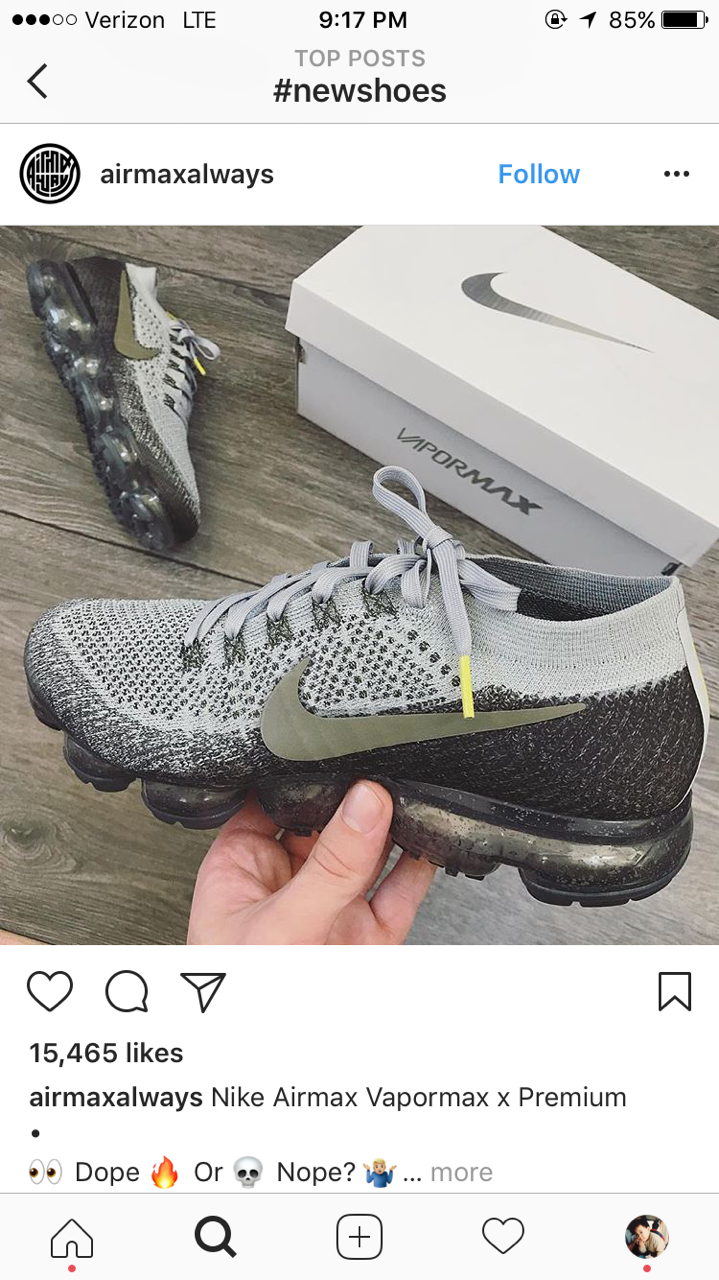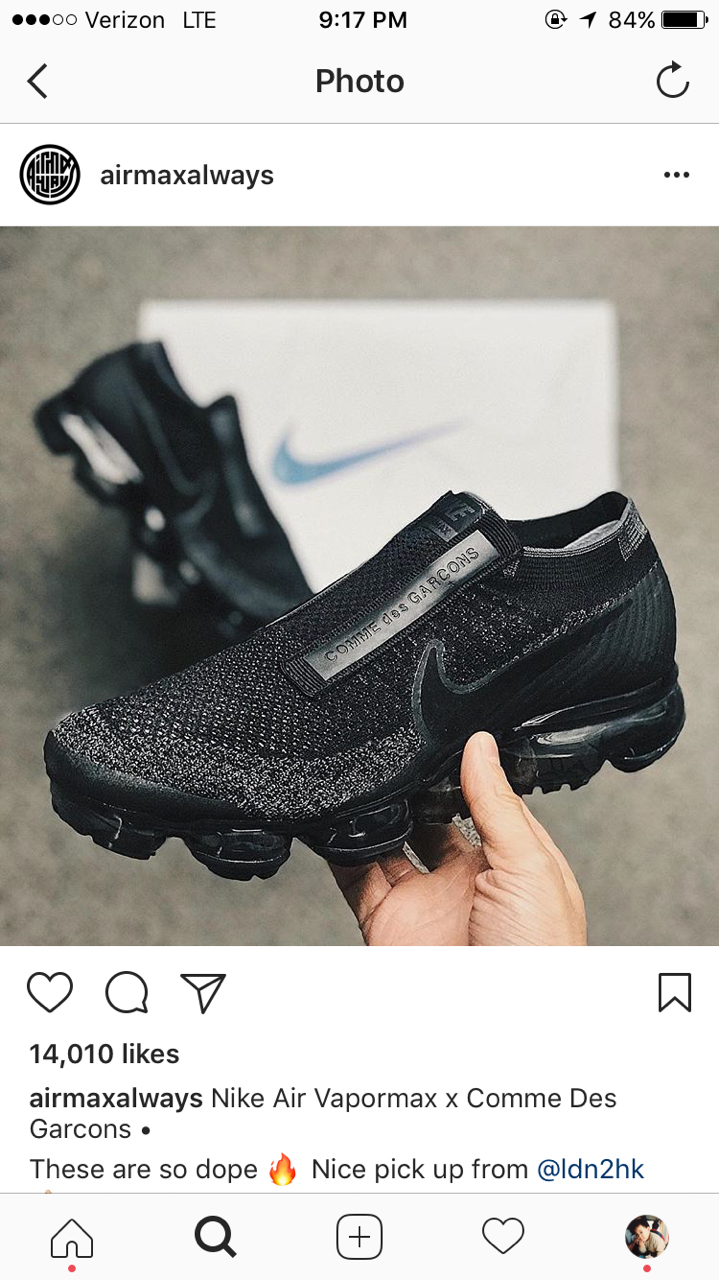 However, in online environments, we were more hesitant to purchase shoes because we were not able to make that judgement without seeing how they look on our feet and with the rest of our clothes.
Structure
Our app structure is structured in a similar way in which a user selects a shoe in-store. 
1) Pick a shoe from Gallery
2) Instruction Screen 
3) User selects the size of the shoe 
4) Scan Foot 
5) Try on the shoe!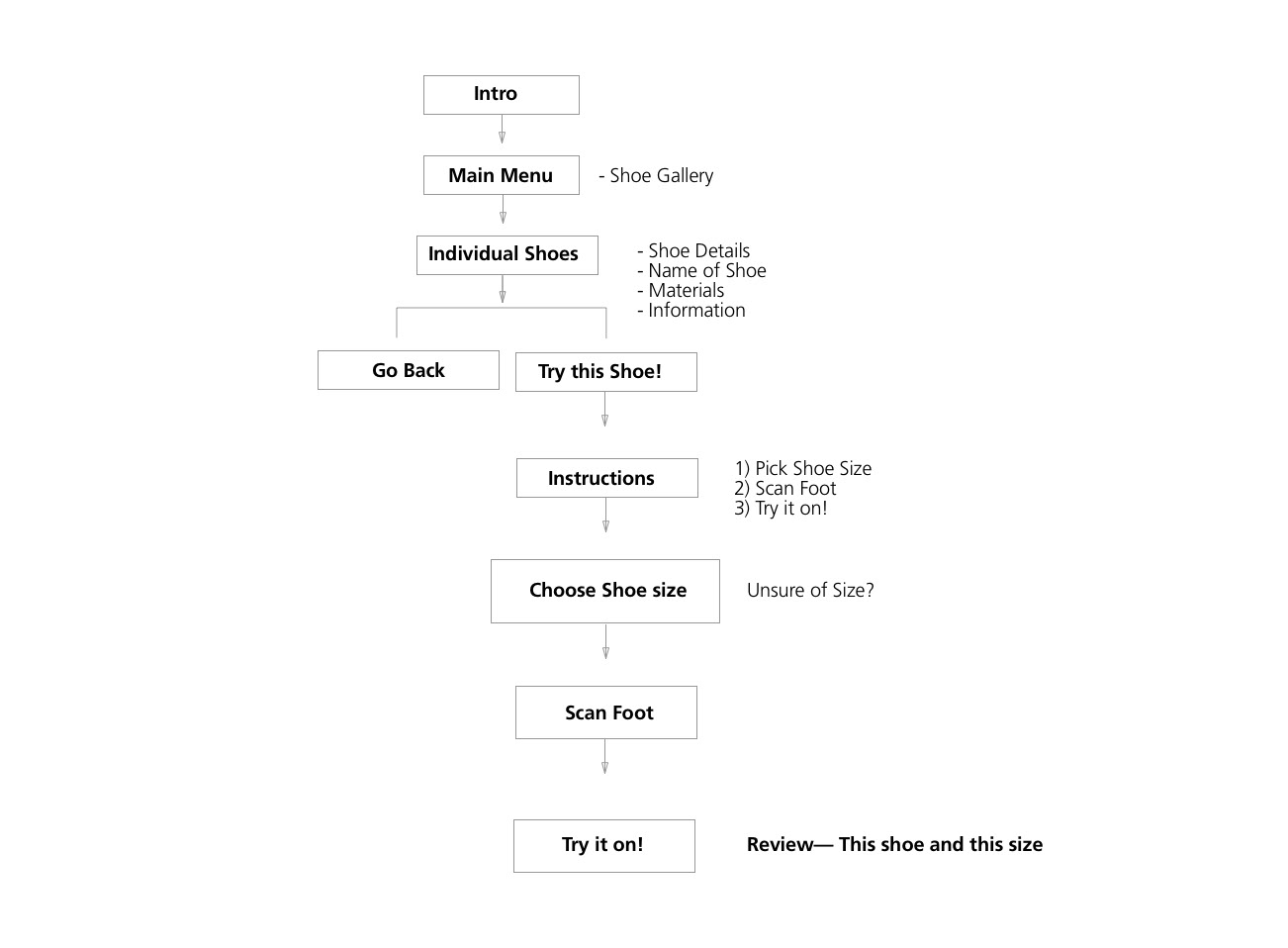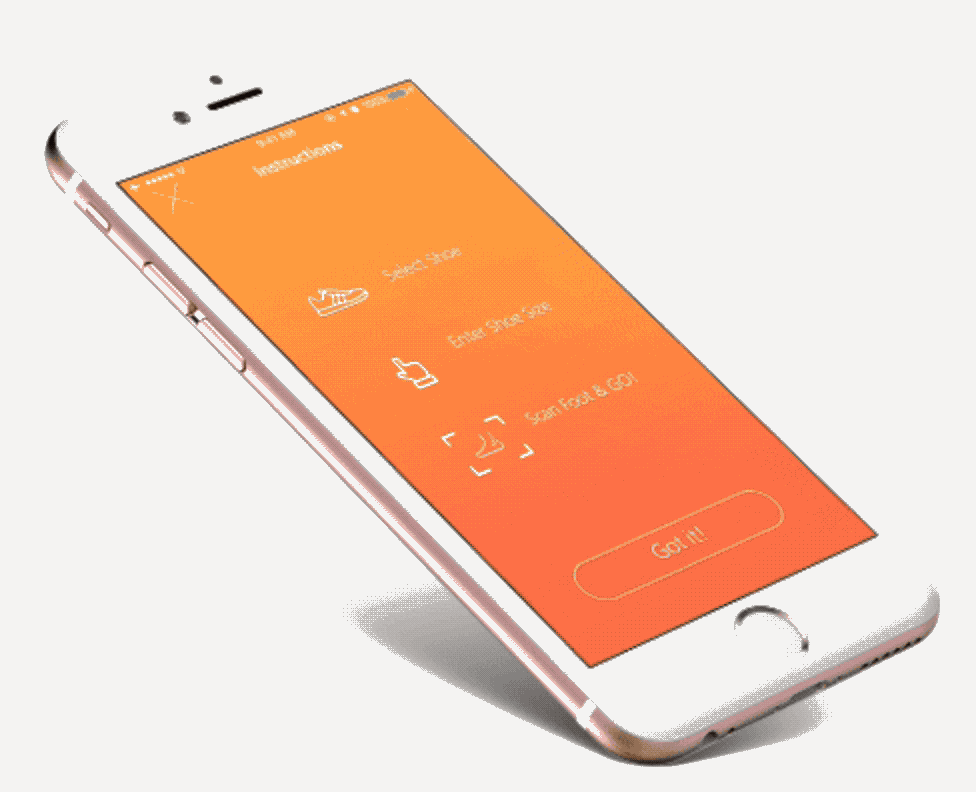 SoonHo worked on the AR application for the App using Unity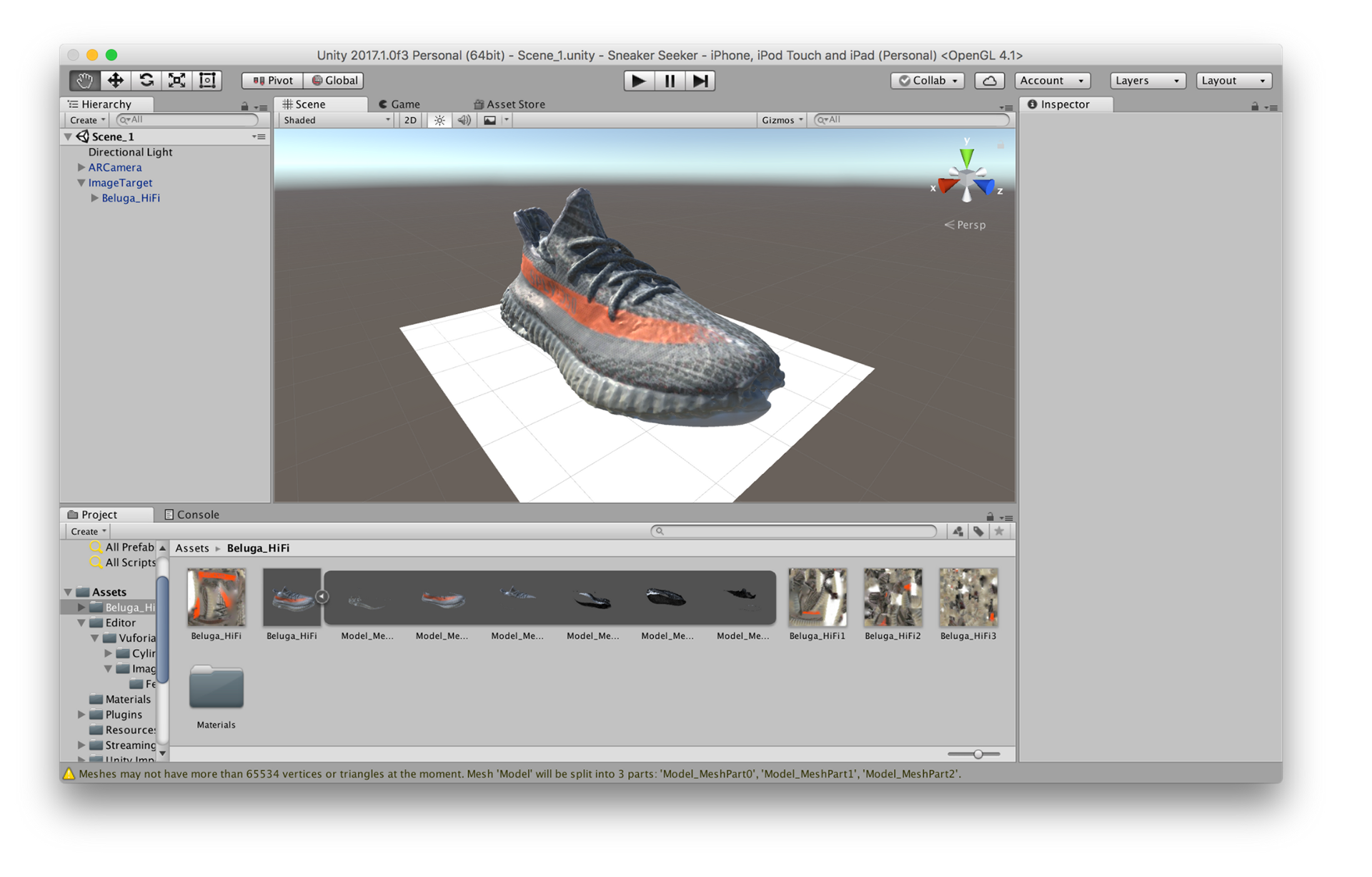 Rapid Prototyping Screens.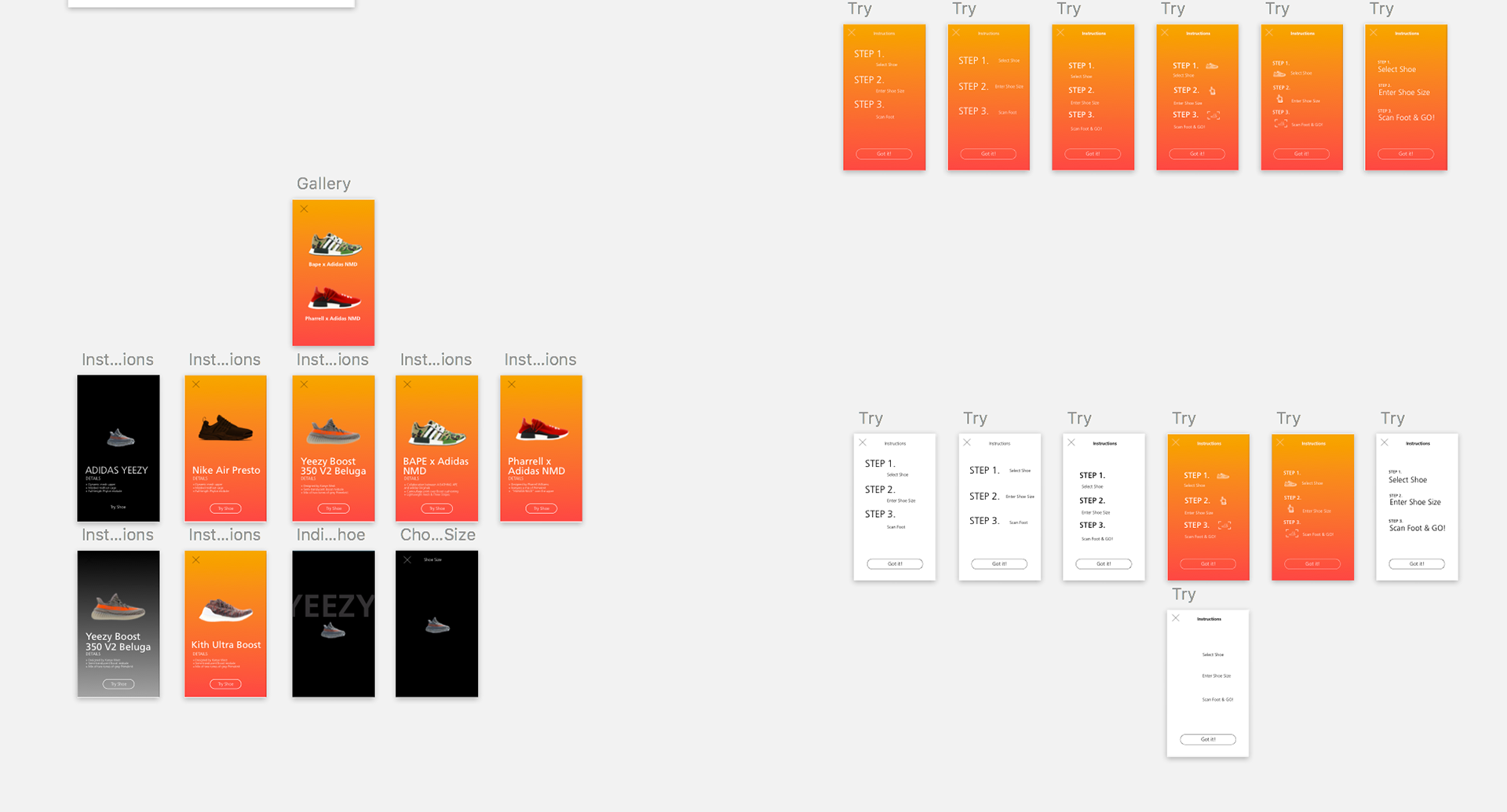 Reflections + Limitations
As designers, we were curious about this new tool, so we took a weekend to explore the functionality as well as a problem space to use this for.  A big blunder on our part, was to perhaps force design tool usage into a problem space without accurately understanding the context.  All this Unity, Vuforia and Photogrammetry are simply ways to create a rough prototype to give the effect of a functional app, to understand what the experience and service feel like.  However, we saw that it required a lot more understanding and time to debug to move forward. 

Each prototype was rapidly put together and tested immediately, thus many iterations were possible, both on the app and the components of the whole system. 
The experience was quite exhilarating and a weekend well spent.  We wish to further explore and develop this project.