Team:
Grace Cha (Individual Project)
My role: 
Design concept, fabricate wood, and compute 
Timeframe:
 4
 weeks, Spring 2018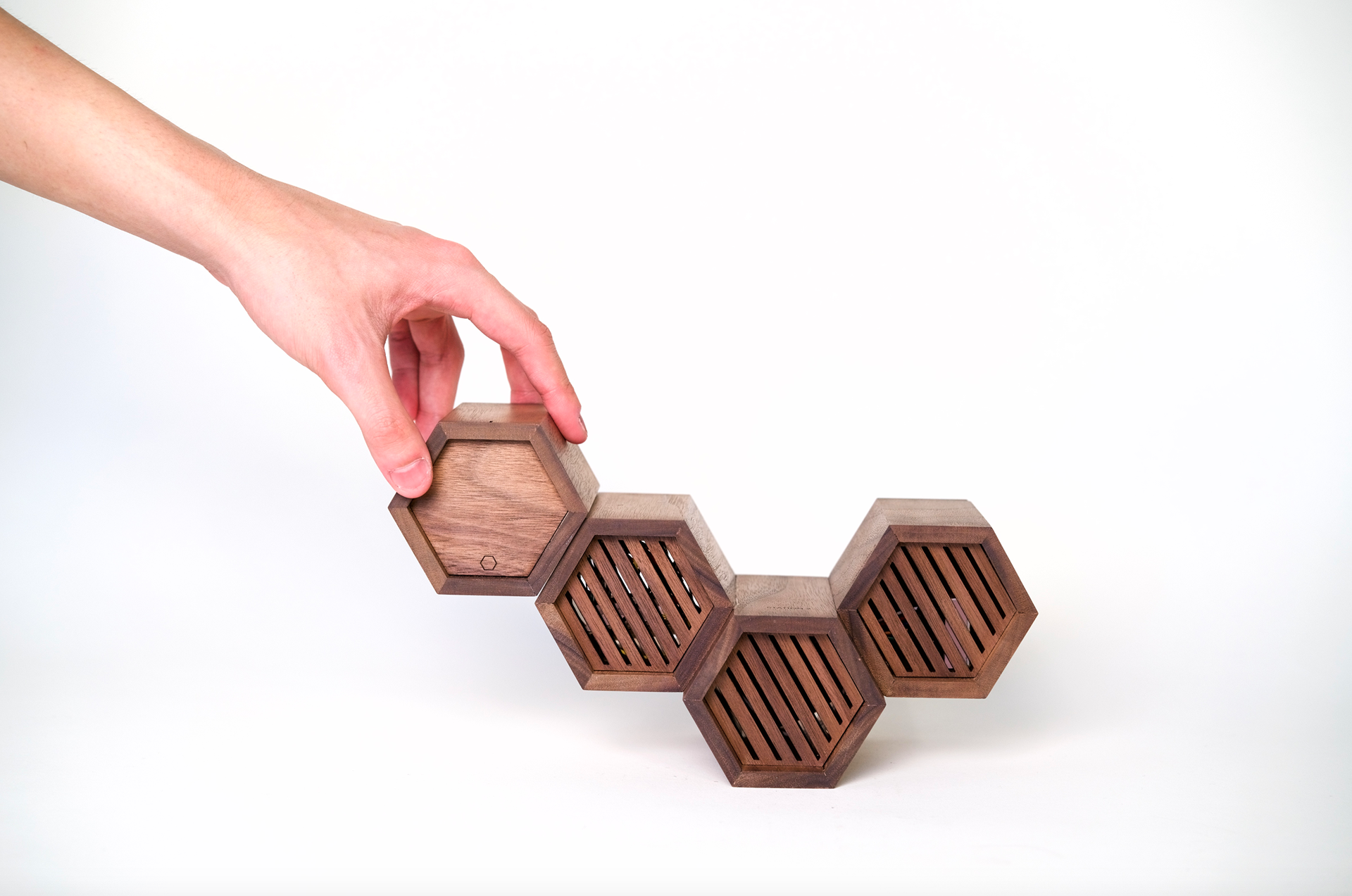 The Honeycomb Walnut Radio is an experimental project to re-imagine radio interactions and controls. Volume up and down are controlled by tapping on the up and down sections while different channels are controls by rotating the "power" cube in the middle section. 
The design, fabrication, and photos were all done by me in 4 weeks.  Special thanks to Jesse Klein for computational help!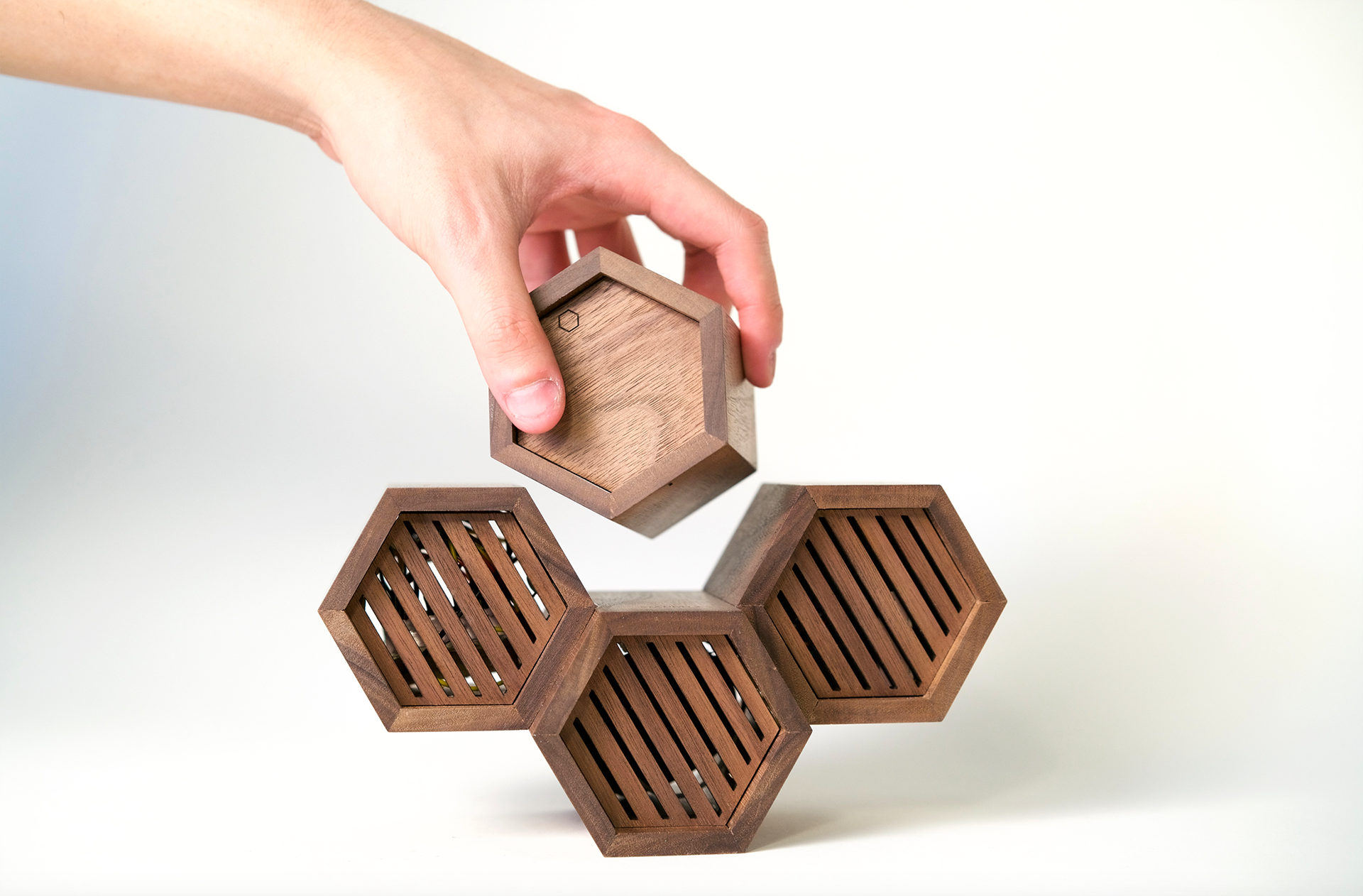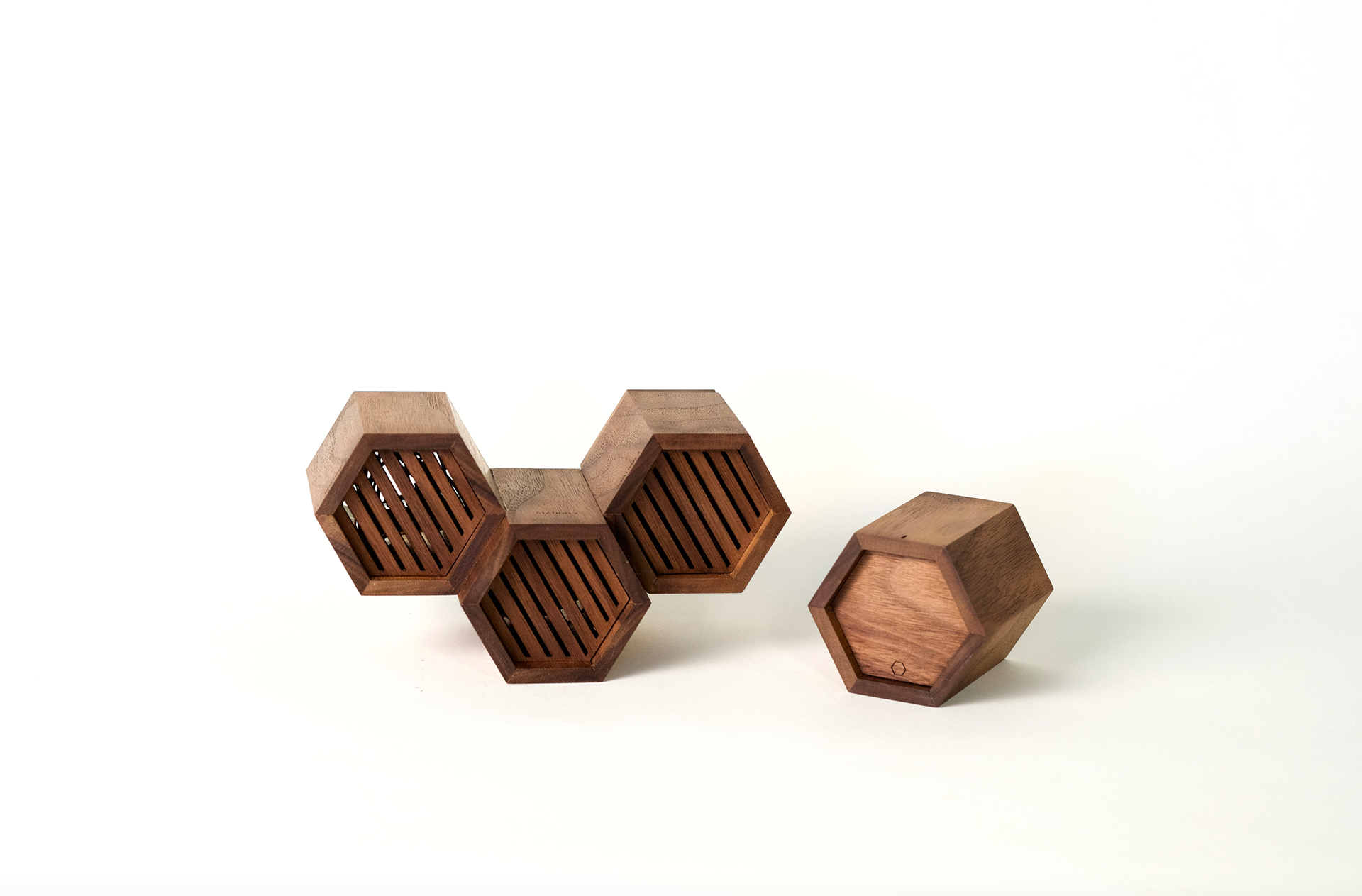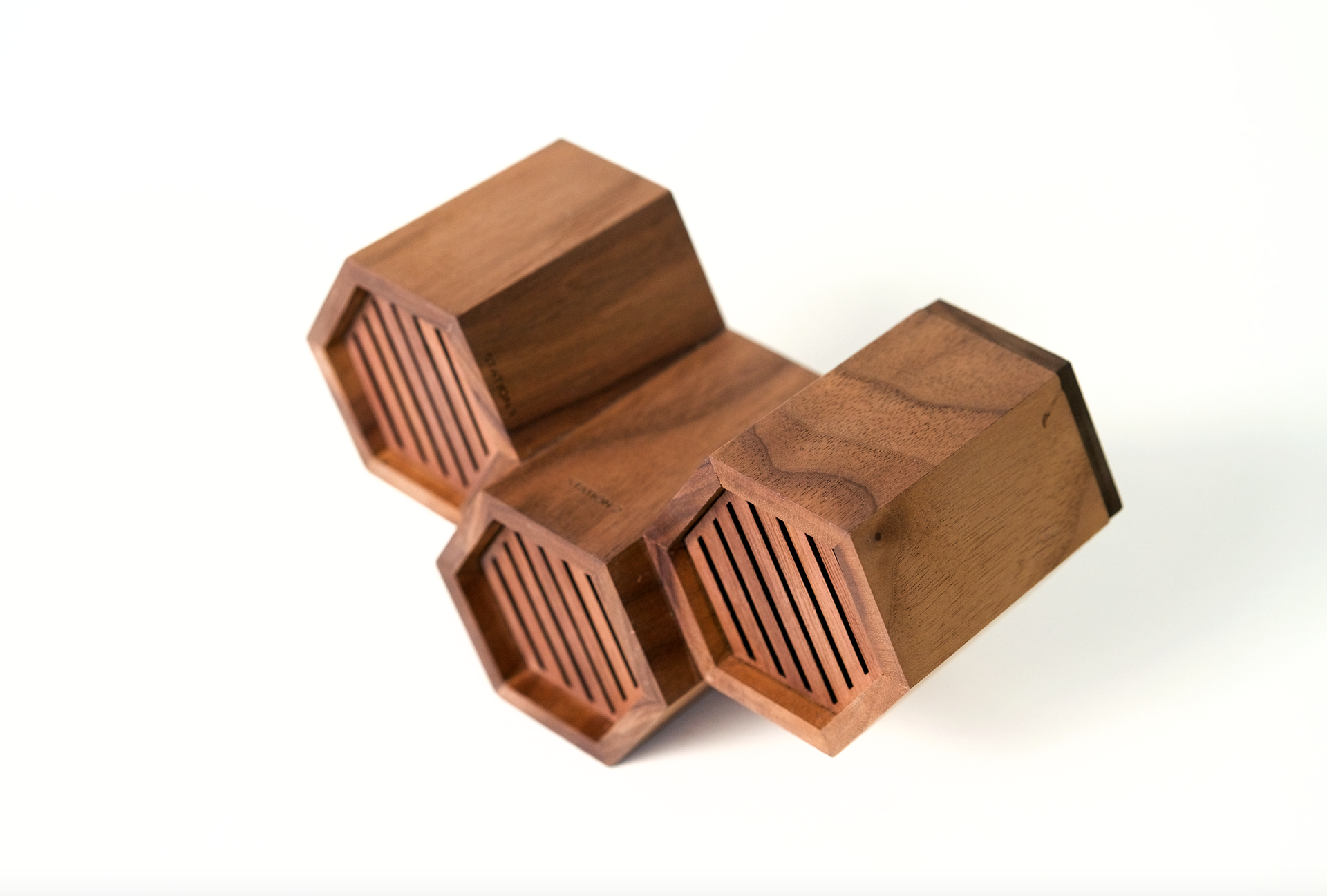 The process used to make this radio was to first design the interaction.  Using paper modeling and hacking an existing radio, I made a prototype.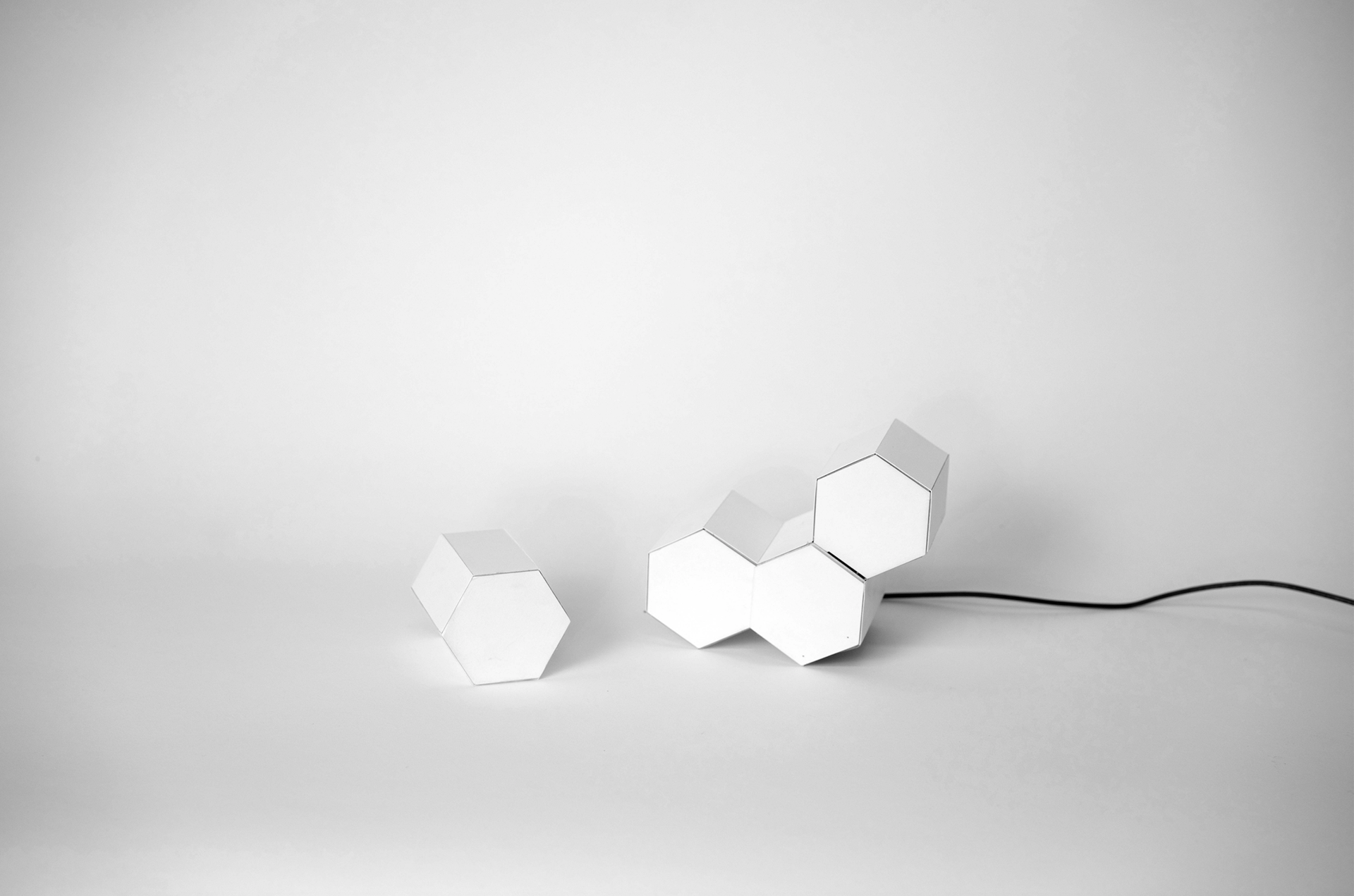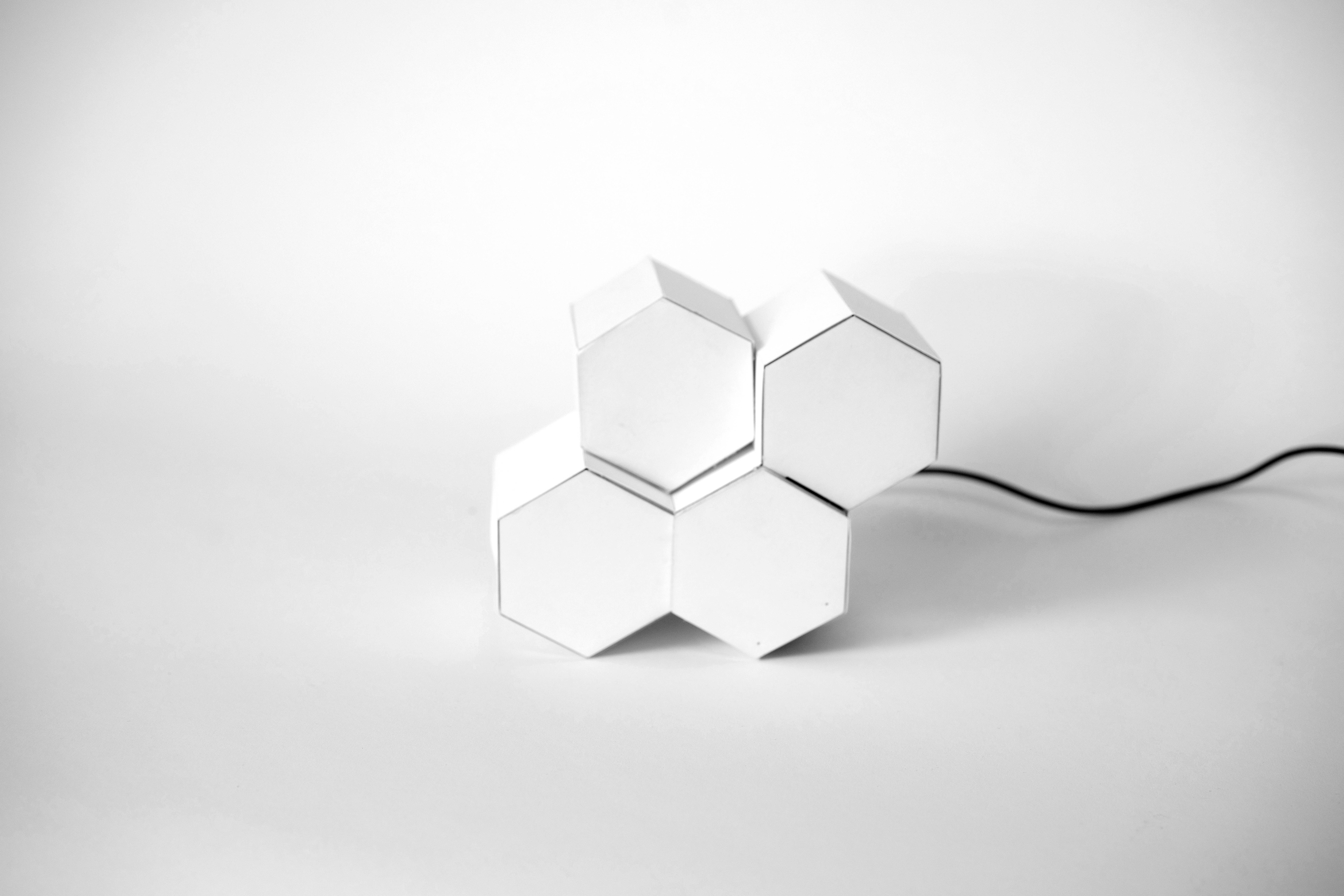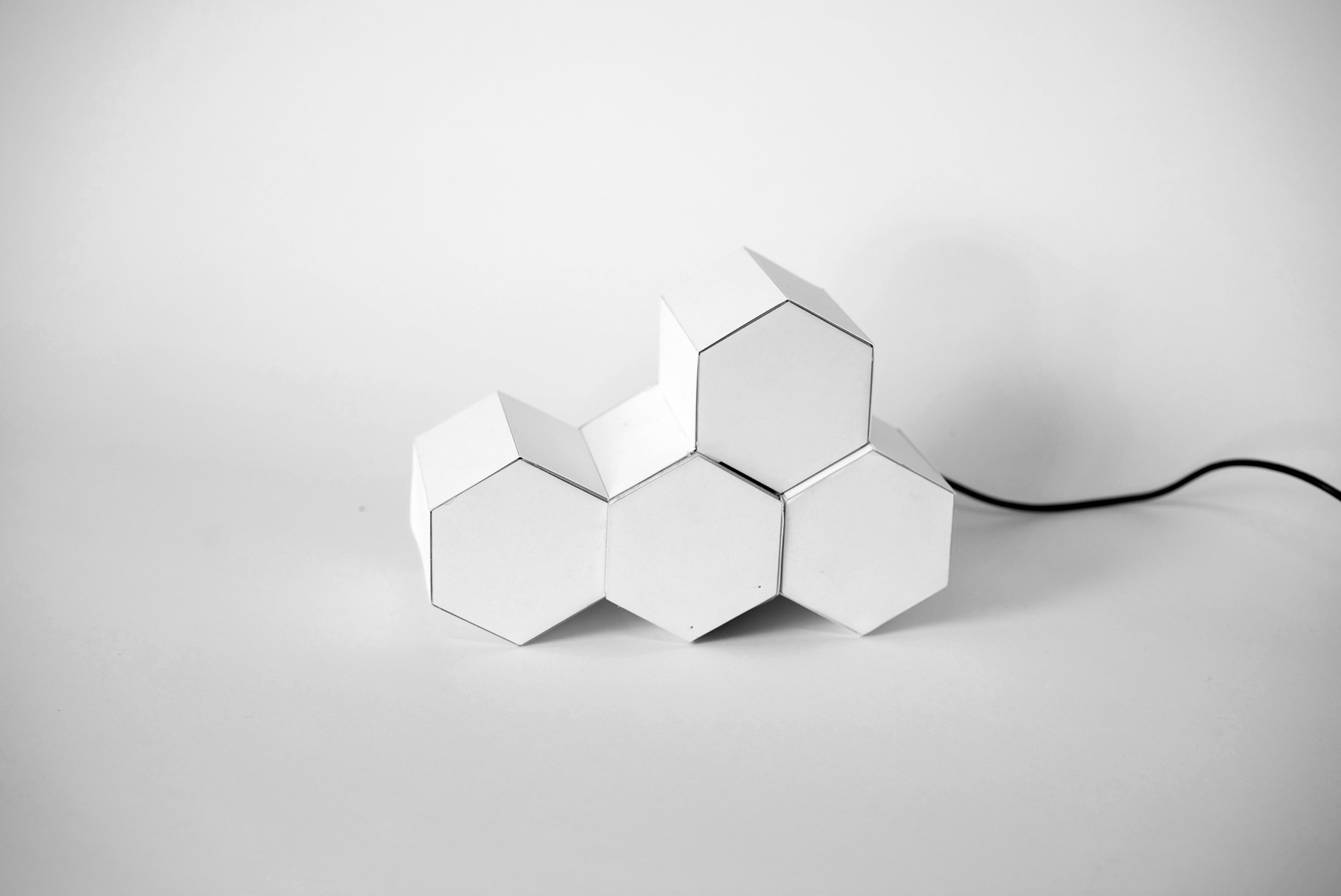 From then on, I fabricated the final radio using Walnut, an FM Tuner, Arduino, and a small speaker. Post fabrication consisted of sanding, master-gelling, and putting the fm tuner into the modules.